Seriously, who doesn't love a good clickbait headline? So I don't have 394,000,000 reason why I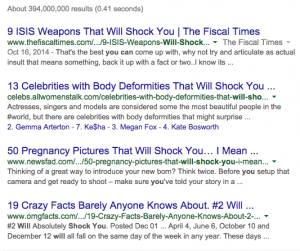 haven't blogged in a very long time; I just have one: Life has become so crazy and busy!
The truth of the matter is, back in August around the time of my last post, I was teaching myself python so that I could pass a data science class on Coursera.
I passed that class and became much more interested in actually pursuing a graduate degree. There are plenty of data science degrees from many well respected universities, but not everyone is statistically literate. After reading many great articles on statistical literacy on simply statistics, I realized if I'm going to get a degree, it should be a Master's of Applied Statistics or something equal.
You don't have to look very far to realize that most marketers are horrible at statistics. I know I won't always be right, but I sure do want to be less wrong more often.
Between looking for possible schools and reading as many books as possible, I haven't had much time for anything else and then I was offered an amazing job opportunity!
Shortly after New Years day, Michelle and i packed our bags and headed south back to Greenville, South Carolina. It wasn't easy to leave Asheville after so many years, but we're excited about this new journey and being closer to our families. I think this will be a great opportunity that helps us both grow personally and professionally.
So, until next time….