365 days. December 4, 2012 seems like such a long time ago with everything that has happened this year, but it's really short in the grand scheme of things. [caption id="attachment_256" align="alignright" width="256"]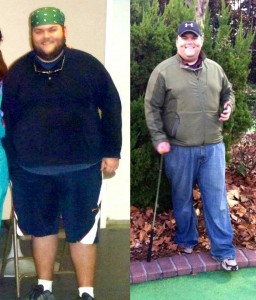 Chip Oglesby lost 100 pounds in 2012.[/caption]
2012 has been an amazing year for me. I started my own company, I fell in love and am getting married. I'm still riding my bike. I completed my first triathlon and I'm training now for my first half ironman.
I am proof positive that if you want something bad enough in life, you can make it happen. You just have to stop being scared and step up and do it.
Thank you everyone for making 2012 such a great success! I can't wait to get 2013 started! We're gonna blow up this year!
Special announcement: If you saw me on the cover of the Free Times, that was great right? Well guess what? I'm going to be in the January issue of Bicycling magazine! They interviewed a group of people who lost a lot of weight by riding their bike! I was one!